A virus is a compiled program similar to antivirus software. However, viruses are programmed to damage or crash your system. Viruses run in the same order since it is a series of commands; as a result, they leave a signature. This means that when it propagates from one device to another, it runs in the same order and so identified, it is a signature.
Click here to download Free Ultimate Antivirus

The antivirus software is designed to check the presence of such signatures. Generally, the software contains a signature database of all identified viruses. Thus, operating in the background, it compares each executable file to the database and alerts / blocks if a match appears. However, every day, someone takes the virus and slightly modifies the orders according to their needs. This results in a viral signature change and the introduction of new malware in the software world.
Antivirus software is essential to protect your computer, as well as the files and data you store on it. Here you'll find everything you need to know about buying antivirus protection for a Windows PC or laptop. Antivirus scans and removes malicious files brought into a computer, tablet. RAM AntiVirus technology uses machine learning to determine whether a file is good or not, even if it's the first time the file is viewed.
RAM Virus Protection
It protects your system against all types of malware and helps improve its performance. RAM Antivirus for PC has several advanced features such as USB scanner, quick scan, anti-rootkit and more. With the use of this best antivirus software, your computer will remain protected from cyber threats. Windows users who want to protect themselves against these threatening probabilities are better served by equipping their devices with powerful and reliable antivirus software. Antivirus software aims to combat cyber threats through rapid prevention, detection and removal.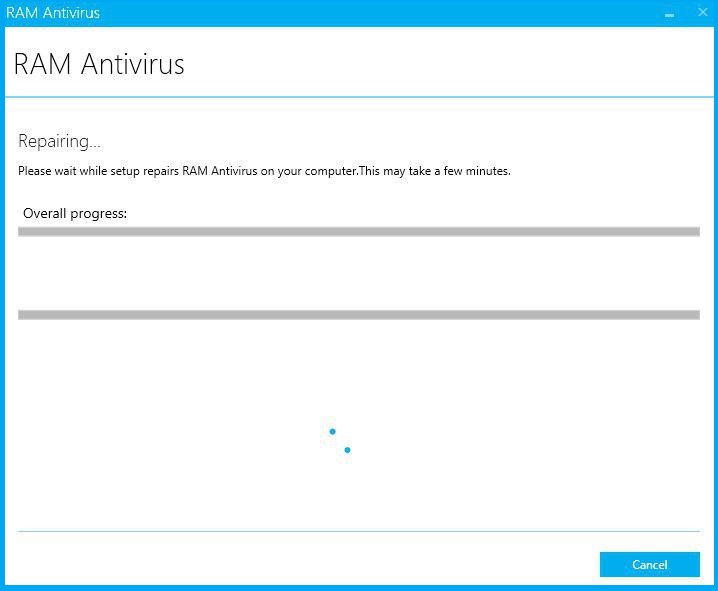 RAM Virus Protection also uses "emulation" (executing each file on a lightweight VM) for online threats to appear. This happens in milliseconds when you double-click files on your desktop. File signature data is now stored in the cloud, and RAM Protection has undergone hundreds of optimizations on the antivirus engine to minimize the impact on the user experience.
These provide basic protection by detecting and blocking viruses and other malware, and many other features. For enhanced protection against Trojans, spyware, adware and more.
Why you need antivirus software for your PC?
Protects your computer completely against virus threats

Protects your personal identity and your official data files

Also Protects your computer against slow treatments and possibly freezing
Beyond the protection, the best antivirus software for PC also allows appropriate management of your online world. At Product, we sell the best antivirus products for your PC, bringing you the safest financial transactions, ultimate password management, improved speed and a secure web browsing experience. Our products provide maximum protection for your PCs and laptops so you can make the most of Internet browsing, knowing that you are always safe with us. Do not think anymore, buy antivirus software and protect your PC. In addition to file and system scans, there is a dedicated vulnerability scan that checks for outdated software and weak network passwords, protection against new and emerging threats such as ransomware and network threat prevention which aims to stop attacks before they start.
Our best antivirus for your Windows PC
Blocks the latest viruses, ransomware, spyware, cryptolockers and more – and helps prevent cryptocurrency mining malware from affecting your PC's performance
Delivers real-time antivirus protection

Blocks ransomware, cryptolockers and more

Prevents cryptomining malware infections

Let your PC work as it is designed to
Features and Highlights
Browser cleanup
Remove annoying toolbars or extensions from the browser and restore your hacked browser.
Software Updater
Easily update your important software to increase the security and state of your PC.
Remote Support
Remote Assistance allows you to help or get help via the Internet.
Designed for effortless security
A simple click on a new user-friendly interface allows you to check everything from your passwords to the security of your home network.
Movie or game time
Do Not Disturb Mode, it blocks annoying pop-ups, whether you're playing, watching movies, or presenting in full screen.
Behavior Shield Overview
It is not enough to look for malware in your applications. We must now monitor their behavior to ensure that they do not suddenly become rogue.
Intelligent Antivirus
Detect and block viruses, malware, spyware, ransomware and phishing. It uses smart analysis to stop threats before they affect you.
Free Antivirus vs Paid Antivirus
If free antivirus tools are so great, why should someone pay? On the one hand, many of these products are only free for non-commercial use; if you want to protect your business, you need to sign up for the paid edition. At this point, you should probably consider upgrading to a full security suite. After all, the security of your business is at stake.
All features included in security suite
Here are three powerful features: Parental Controls, Firewalls and Cloud Backup.
Parental control: Do you want to help keep your children safe during their online activities? Then look for parental control features. These may include content filters that prevent children from visiting inappropriate websites for their age. Parental Controls can also track your child's time on the web, as well as monitor search terms, social media, and downloaded email applications.
Firewall: Firewalls offer another type of protection. A firewall feature can monitor incoming and outgoing network traffic. It blocks unauthorized access to your devices and protects private information and financial data.
Backup on the cloud: Another security feature to consider? Backup on the cloud. An automatic backup feature can help protect sensitive data, photos, and other important information by allowing you to back up, store, and retrieve your computer files.