RAM Antivirus
ML driven cloud based threat detection technology
We think that everyone has the right to be safe online, which is why we provide security across the world with our award-winning technology.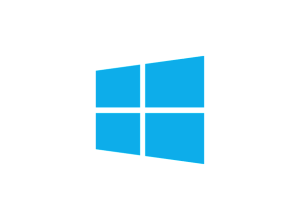 Compatible with windows 10,8,7
Feel Safer Online
We use artificial intelligence to block advanced viruses, malware, exploits, and ransomware attacks.
Protecting yourself starts with protecting your PC. That's why our essential PC protection fights against viruses, ransomware, phishing, spyware, dangerous websites and more. It automatically scans your computer for threats including new crypto infections caused by gamers which can severely affect your computer performance.
Learn More >  Buy Now >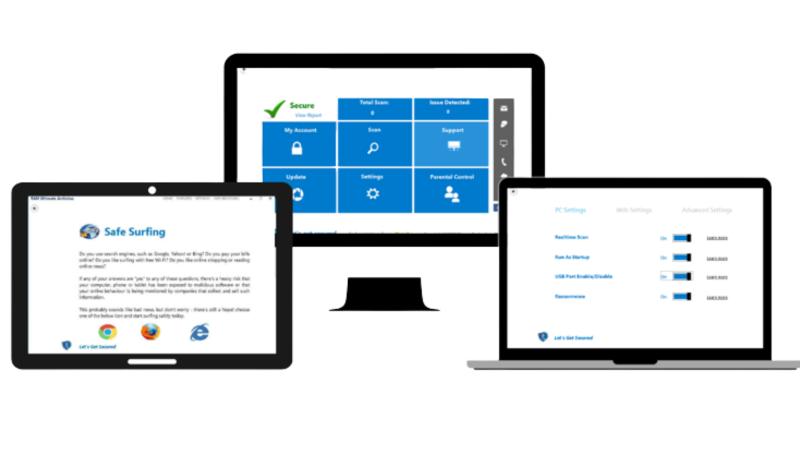 Several Solutions: One Powerful Shield
What RAM Antivirus brings to you
RAM Antivirus is loaded with useful, functional options that allow users to quickly and easily remove Viruses. But that's not all, when you buy RAM Ultimate Antivirus you will also get the most amazing PRO Features!
Stop PC control takers: Protect your computer against threats: spyware, adware, Trojan horses, ransomware, PUP, hijackers, etc.

Robust and real-time protection: Get the most up-to-date protection with database updates 2 to 4 times a day, as well as in-depth system analysis and removal tools.

Easy to use and affordable: Install our lightweight program that will not slow down your PC and will not work with your antivirus.
What's inside RAM Antivirus?
Get Protected From Trojan Horse – Ram Ultimate Antivirus
Have you heard of the Trojan horse? If your answer is No, be very careful because Trojan is a type of malware that pretends to be something useful, useful, but actually causes damage or steals data. It can hide in unexpected places to attack your system. You can protect yourself against Trojan Horse malware by using a rigorous anti-malware solution or anti-Trojan software like RAM Antivirus which detects and prevents Trojan attacks on your PC.
Learn More >  Buy Now >
Prevention is better than Cure, Be Secured from Ransomware
Ransomware restricts access to your computer system and demands that a ransom be paid for the restriction to be removed. Cyber ​​criminals are simply looking for the easiest way to infect a computer system or network and use this backdoor to spread the malicious content. Ransomware is developed by crooks who are experts in computer programming. It can get into your computer through an email attachment or through your browser if you visit a website infected with this type of malware. It can also access your computer through your network.
Learn More >  Buy Now >
If your PC ever lets you down, no need to panic. We're here for you.
We can repair many computer problems or, for more complex problems, we will send it to our technical experts in our repair lab. If you would like to diagnose your problem, you can call us at 888 274 7891. All work performed is done on a "no-fix, no fee" basis, so there is no risk to your pocket. We even offer a warranty on all repairs, which covers the initial defect that we fix.
Which Product is Best For Your PC ?
Features
COMPARE the ProductS
Why Choose RAM Antivirus ?
We believe in giving our customers the best!
Use the link below to check out the remark we have been given by virus total.
virus total
RAM Lab is a specialized center within our cybersecurity operations center dedicated to the research and analysis of insider threats. By conducting regular threat investigations, such as in-depth malware scans, our experts deepen their understanding of the latest malicious actors and use them to enhance our suite of security services, including proactive network and device monitoring. We often hear about security incidents in the world around us.
Learn More >   Lab Test >
We Love Our Users, And They Love Us.
We are fully dedicated to user base. When you buy RAM ANTIVIRUS TOTAL PROTECTION, there is no need to worry about customer support. With over 20,000 users and counting, you cannot go wrong with RAM. Check out what our users are saying about RAM!
"WOW – This is the Best Antivirus I have ever seen."
WOW – I don't really know what else to say. This is the Best antivirus I have ever seen. I am a full time web dev, and this antivirus blows me away. I wanted to thank you for all your hard work. I think you thought of everything and then some. Thank you so much for this antivirus, WOW- AMAZING!" – MarketingMonsters
I bought this Antivirus and i would like to recommend it to every one interested in buying antivirus. It is very convenient and the customer service is very reactive. I will say it in French "Bravo" for this work!
Amazing antivirus and top class support… highly recommended Antivirus!
Let me say something. You have an amazing antivirus and amazing/awesome cleaner combined. They helped me on weekend. This is what I call an "extra mile" in customer relationship. So I gave 5 stars for the Yippee Security Premium and if I could, I'd give 10 stars for it.