The frequency and severity of cyber attacks is increasing, making your PC protection more important than ever. Most of us keep our important information on a computer. Therefore, it is essential to prevent the theft of data, malware, ransomware and other infections. Antivirus and malware removal tools are more powerful than ever, so we've put together the best free programs available for download in 2019. Our list includes the best tools for stopping, managing and removing spyware, software advertising, malware and others viruses.
Your computer is probably the most valuable asset of your home, even if it is not the most expensive. Access to your computer can pay a lot to creators of spyware, malware and ransomware. For example, a new ransomware called Crypto Wall is circulating recently that encrypts everything on your hard drive and does not give you the decryption key until you pay them money. Many systems are infected when someone opens an attachment to an email that seems safe, but is actually a malware. To protect yourself from this type of situation, you really need a real-time monitoring program to prevent the malware from installing immediately.
Click here to download Free Malware Removal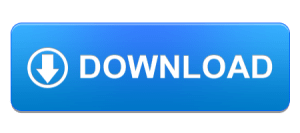 RAM Malware Removal- The best malware removal tool
Whenever you think about malware protection, RAM Malware Removal should  probably be the first program that comes to mind.  The best aspect of using RAM Antivirus is that it simply gives you a one-click solution. You click to scan and the software will automatically disable any malware detected during the scan. The RAM Malware Removal program is lightweight and the resources are not overloaded. The virus removal software has an extra level of protection that blocks and detects any type of intrusion. In case of ransomware, this will not allow the files to be encrypted without the knowledge / permission of the user.
So, you finally install the software, how are you supposed to remove the malware? The process is simple All the programs listed below have an analysis function. You can choose between "Quick Scan", a relatively fast and trouble-free mode of analysis or opt for the "Full Scan" option it will detect and keep all infected files in quarantine. To permanently delete these files, you will need to select them through the malware removal software and then press the delete button.
There are 3 common threats that you can get rid of with the best anti-malware software.
Computer Virus:  The only difference is that when we talk about computer virus infection, we are looking at malicious code snippets. Usually, these viruses are not designed to replicate or switch from one system to another.
Trojans: Then, Trojans are the misleading cousins​of a computer virus – except that in the latter case, the malware is designed to look like a legitimate computer program. In a rather serious twist, Trojans can be programmed to reflect all your sensitive information, such as identity, credit card information, contact information, and more. This information is then secretly passed on to the Trojan owner, who can virtually hold your entire system hostage.
Spyware : Spyware is another form of vicious software that normally works behind the scenes. The term "spy" implies that the program keeps an eye on all the processes in the background of your computer, and only detects the relevant / sensitive details to be used later for bad intentions.
How to Avoid Malware using best antivirus tools
Malware infection can lead to excessive slowing down of network computing processes or communication, or even misappropriation. Individuals, employers, and their software vendors can partner as part of common anti-malware strategies. Here are some actions that can protect your computers and networks from malware:
Security scans – This activity tests professional websites and enterprise software to detect known malware that can infect application code. The RAM Application Scanner has the power to quickly and smoothly analyze your computer system. This ensures that your computer will not contain any viruses.

Regular updates – Always keep network, desktop, and device software and operating systems up-to-date. Security patches are published regularly by trusted software vendors and must be installed to avoid the latest threats.

Observation– The easiest way to fight malware is not to get it out of the box. Computer-savvy users avoid potential disasters by practicing "skeptical computing," which assumes that any new program is potentially dangerous until its security is proven.

Anti-malware software – It is never useless to install the latest version of a common malware search program on all devices to search for and destroy malicious programs such as viruses. The RAM Malware Removal has the ability to eliminate all types of malware that are malicious and harmful to your computer.
Anti-spyware software – RAM Spyware Removal provide real-time protection for computers against the installation of malware by analyzing incoming traffic and blocking threats.

Spam filters – They block or quarantine e-mails containing suspicious content or from unknown senders to warn users not to open or reply. Most companies have implemented centralized spam mitigation, and many personal email providers also offer this service.

Firewalls and IDS – Firewalls and intrusion detection systems act as traffic controllers for network activity and block anything that is suspicious. It is an enterprise technology that protects users' computers, servers or networks from malicious applications or cyber attacks. RAM Antivirus provides the potent firewall like a big shield