If you start to notice that your device slows down over time, you probably need to clean it properly to get rid of any unnecessary or harmful viruses or items. With RAM Antivirus Security, you can do this task quickly and easily. One of the best things about it is that the software offers a clear and organized interface. First of all, you need to scan your device for potential errors or viruses. After that, you can free up memory space, increase the performance of the device, cool the processor.
Click here to download Free Cleaner

Virus Cleaner is a useful tool that helps you detect viruses on your PC. RAM Antivirus is a really useful tool that allows you to protect your device while managing hardware and software to make it faster and more secure. A good antivirus is a tool that regularly updates its virus definitions and can really clean your PC deeply. However, the program offers four different ways of scanning. You can perform a search with a quick scan, a full scan, a deep scan, or search only specific files with a custom scan. It can be updated regularly and claims to protect you from more than 5,900 viruses. There is a list of virus signatures in the updates section, but it doesn't seem to be exhaustive or take into account the latest.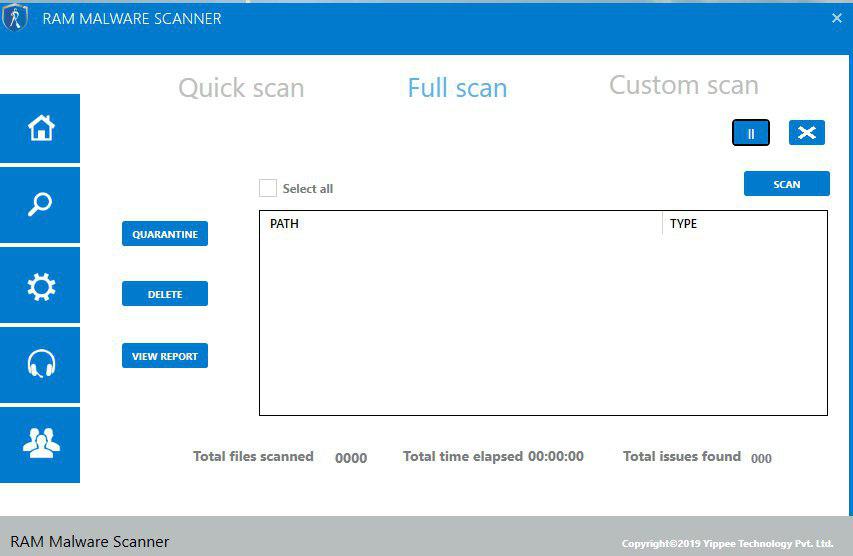 Why you need an Antivirus as a Virus cleaner?
PC security is not something you can have fun with, and that is why you should always try to have one of the best security suites installed. RAM Antivirus is a security suite, it provides powerful analysis and protection to your system which are sufficient to keep your PC safe. If, despite all the security measures you take, your computer is infected with a virus or worm, it is necessary to disinfect your system in one way or another. While for some viruses the only 100% workable disinfection method is to restore your system from backups, for many common infections this is not really necessary and the virus / worm can be removed quite easily.
How to use a virus cleaner
You will find many one-off virus cleaners / virus scanners online. Many are free. Read reviews of various antiviruses to choose one and then find a reliable source for the download. Sometimes the promise of a free scanner is just a trick to install malware on your computer. To make sure that the virus cleaner works in an isolated environment, disconnect your computer from the Internet and start in safe mode. Then run the virus scanner. In most cases, the scanner will work without a hitch and produce a report of suspected and confirmed malware. You may then be presented with options on how you want to deal with suspected malicious files.
Once you've made your choices and closed the Virus Cleaner, run a full scan with your antivirus software. This should confirm that the changes made by the Virus Cleaner have been implemented. In some cases, when there is a deep rooted malware problem in your computer, this malware can protect itself by making virus cleaner disappear before it finishes scanning. If this happens to you and a full scan of your antivirus software does not resolve the issue, seek help from a recognized malware expert.
Removing the infection
So, in order to properly remove the worm from your computer, it is often necessary to make additional fixes in your system registry, remove links from your startup folder, etc. Here, the RAM Virus Cleaner comes – it will find and delete the selected worms from your computer, as well as repair the registry and startup items to make sure your system will work properly after disinfection.
Many worms, when activated, create additional working files on your hard drive. Even if these files alone are harmless, they are useless and they should not be there. When RAM Cleaner detects and removes a known worm from your computer, its working / temporary files are also deleted. The same goes for registry entries specific to worms, etc.
RAM Antivirus  Virus Cleaner Key Features:
RAM Antivirus is free for the trial version and offers security with Virus Cleaner, Junk Cleaner, PC Booster. It can scan and clean viruses, delete unwanted files, increase the speed of your system. It helps keep your system safe and fast.
Real-time Protection
Provides 24/7 security services, protects your device from potential threats, detects viruses on time. Real-time protection with antivirus, precisely virus scanning and virus removal for your privacy security. Reliable security software that always protects the confidentiality of your data.
 Antivirus
Antivirus scanning and virus removal to secure your phone. Provide security service. Powerful antivirus provides you with professional virus protection and virus cleaner. It is the professional antivirus with the professional antivirus engine.
Cleaner & Booster
Automatically scan and delete unwanted files. Clean up junk files, including system cache, application cache, unnecessary APKs, residual files, AD cache frees up storage space. By using Junkoust Cleaner, you can even increase the speed of your system and optimize the performance of the PC.