Total Protection
Let's Get Secured
PROMOTIONAL OFFER*
For 1 Year
$49.99
$45 Off*
Get In Touch
Call us on 888 274 7891
RAM Antivirus Total protection
Real time protection provides you the live security
Real time protection mechanism works in the background to protect your computer at that time when you work or play, it scans the files for possible malicious actions. Real time scanning observes network data as it is coming into the computer system to check that any malware or threat as it enters into the computer system.
Secure browsing helps protect more than four billion devices every day by providing warnings to users when they try to navigate dangerous sites or download dangerous files. Safe Browsing also informs webmasters when their websites are compromised by malicious actors and helps them diagnose and solve the problem so that their visitors stay safe.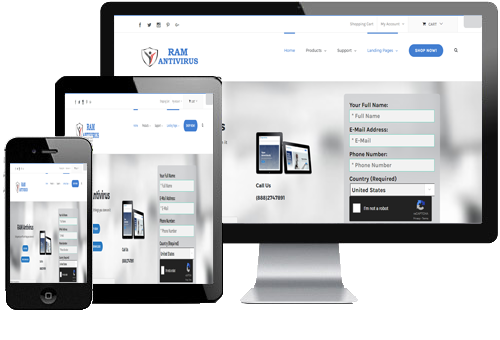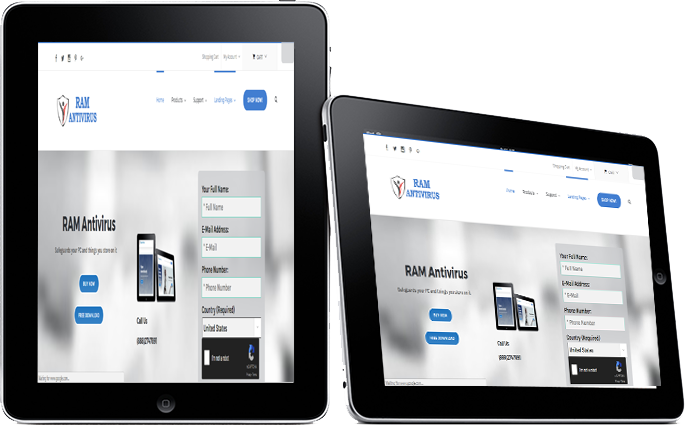 It's all about making it Quick Start
Quick StartUp is a program that is designed to obtain instant access to all of the software that are automatically started when you turn on or sign in to your PC. Some programs consume a good part of your system's resources, and can slow down other programs. Using Quick Startup, you can inspect, edit, and/or temporarily disable such programs. 
Which One Is Best For You?
TRIAL
Faster Computer
Privacy Protection
Memory Optimizer
Real Time Protection
 Web Protection
 Safer Browsing
 Startup Manager
 Phishing Websites Blocking
Blocking Malicious Websites
RAM Antivirus
Faster Computer
Privacy Protection
Memory Optimizer
Real Time Protection
 Web Protection
 Safer Browsing
 Startup Manager
 Phishing Websites Blocking
Blocking Malicious Websites
RAM Ultimate Antivirus
Faster Computer
Privacy Protection
Memory Optimizer
Real Time Protection
 Web Protection
 Safer Browsing
 Startup Manager
 Phishing Websites Blocking
Blocking Malicious Websites